The Lion Guardians project currently employs 30 Maasai warriors (morans) across 3 Group Ranches in the Amboseli ecosystem – Mbirikani, Eselenkei and Olgulului. The Lion Guardians is a non-profit organisation, and is entirely reliant on donations to fund the project, and pay the wages of these Guardians. You can read more about the work of the Lion Guardians on our website. Here are the Guardians from Eselenkei.
The cost of sponsorship is $100 US a month per Guardian. Your donation will go towards the Lion Guardians' salaries, equipment, and everything needed to keep the project running. All donations made through Panthera are tax deductible.  Here are our Guardians from Mbirikani.
Just think – it is only about $3/day, which can make a huge difference to the lives of both the remaining wild lions in this area, and the local people that share their land with them. These are our Guardians from North Olgulului.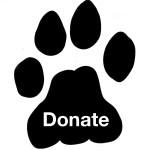 If you would like to sponsor a Lion Guardian, please click the Donate link on the right.  You can pay the full $1,200 sponsorship at once or choose to pay $600 twice a year, $300 quarterly or $100 monthly, Please enter the amount and frequency from the drop down menus on the Donation page.  Please make sure to note in the comments section that you would like to sponsor a Lion Guardian and if you have a particular Lion Guardian you would like to sponsor.
You will be able to keep track of the successes and exploits of the Lion Guardians and the lions they protect through this blog.
Thank you to all our current sponsors and to all our blog readers and supporters!